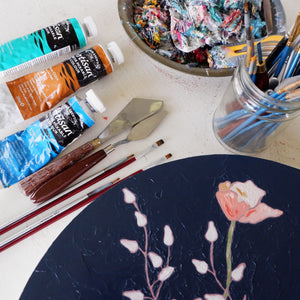 CANDYclub: ($40 billed monthly-special)
regular price $40.00 sale
learn - be inspired - grow - find friendship with like-minded creatives!

THIS is what i wish i'd had all these years: a membership for creative entrepreneurs wanting to step up their biz game! everything i've learned in my art biz has taken so much time and tears lol...it's a wild ride! lean on my years selling artwork & products, running an online gallery, working with galleries, doing art markets and shows, marketing, social media, etc. etc. 
i know your life is busy and full already. you're juggling so many things.
instead of an intense 6-12 week course -- each month you'll receive a topic with actionable items to improve...right where you are in your biz. we'll get together in an online meeting once a month to discuss how you're doing with your topic, encourage, and help each other as a community.
small choices + small steps => giving you real results...
and all the support you need to do it...amidst all your other life commitments.
your artist membership will be charged each month. cancel at any time.