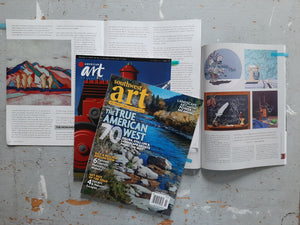 CANDYcolored studio podcast episode 210:
there's a new podcast out there for artists: the successful artist by alyssa weyland! in episode 3 she interviews ryan robinson about her viral videos on tik tok, strategies, suggestions – one of which is for the negative comments & haters on social media platforms. for collectors: the utah art market is now not just selling artwork on ig stories after the show but you can purchase work directly from their website. mark your calendar if you'd like to attend this year's 100 dollar show at the springville museum — it's always such a fun event. for artists, we'll discuss a few open calls for art magazines and their email lists you might want to subscribe to. and finally, who are the 5 texas red heifers that have recently arrived in israel? what is their importance to their community and christians around the world?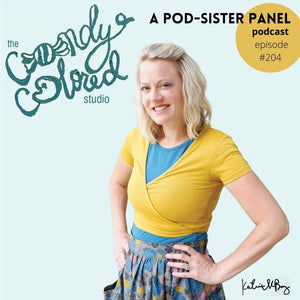 5 artists who also podcast come together for our very first "pod-sisters" panel! this episode is all about tips to avoid burnout as artists. you'll hear a brief intro to each artist, as well as what we've been working on in our studios (and even outside our studios!)  jules talks about the importance of having personal projects and examples of some that she's pursued. rachel reminds us how vital it is to connect with other artists outside our studio and support one another in a way only fellow artists can. stephanie shares about her latest sabbatical and the benefits a regular sabbatical can bring to your art practice and personal well being. jessica just returned from a month in france & shares how to take a break from the admin side of your art biz and return to your studio refreshed, invigorated, and ready to tackle all your new ideas. katrina invites us to empower the word "NO" – how using it intentionally gives us the time & space to create in our studio, and embrace the "YESes" we really want to have in our professional and personal lives. in the links below, find an article by stephanie with 3 more ways to overcome creative burnout. (you'll also find recent episodes of each of the podcasts embedded in my shownotes at katrinaberg.com), enjoy!!!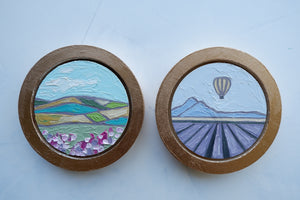 episode 200!!! four 4" mini circle landscapes of italy & france are now available on my website. listen to the songs that i named each piece after in my playlist at the bottom of each painting page. songs by laura pausini, paris combo, blossom dearie & pink martini. today's artist tip & topic comes from the pie chart sketch by @dadara_art recently shared on instagram. is social media eating up your time to create art? if so, why is it happening? can we take an honest inventory of our time? what are some strategies we can implement to give ourselves more time to create? also, a dr. zev zelenko redpill.