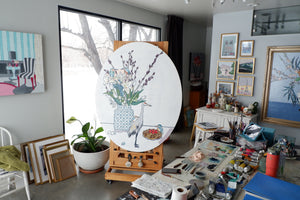 for art collectors looking for new artists to follow and learn about or for artists looking for new inspiration – here's a list of 8 magazines you might want to purchase a copy or subscription. from "fine art connoisseur" to "art and cake", i'm sure you'll find something new that you'll enjoy. slcc (salt lake community college) is open for exhibition proposals till april 7th, and create! magazine is accepting art for their summer issue. a pod-sister panel episode about what to do with older work has launched on jessica libor's "inspired painter podcast" – listen to episode #115. it's packed with wonderful ideas and mindset thoughts for artists. hear about the symbolism in my latest large oval floral with birds that symbolize easter. a red pill about our media, who owns it, where the info comes from and more. and finally, 15 ways that have helped me enjoy winter – even an apocalyptic one as the one we're currently enjoying!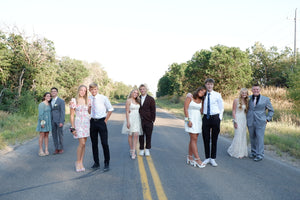 what fun to watch our high school senior & junior go with their friends to homecoming! so many fun new memories & lots of thinking of the sweet old ones too. how about you? was your high school dance experience different than the local kids now? travel seems to be in the air, i enjoyed listening to recent episodes with the ladies of the artist soar podcast & the inspired painter podcast talk about their recent experiences at artist retreats, workshops & solo escapes. will you be traveling for art, respite and/or inspo soon? james o'keefe & his team at project veritas have been releasing some important undercover videos about curriculum and hiring practice in american schools. we've been seeing some pretty scary stuff locally as well.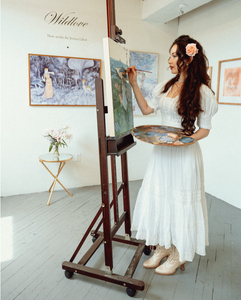 it's been my pleasure recently, to get to know beautiful jessica libor of "the inspired artist" podcast and "luminary artist academy." her podcast is full of wisdom, positive invitations to manifest the artist life we really desire as well as business tips and inspiring peeks into jessica's incredible artwork and gallery. hear about her artist journey and the experiences that have influenced her style and subjects. she'll be leaving soon for a residency in northern france, but before that she is having a special sale (till june 20th) on her comprehensive course "luminary artist academy." check it out and learn all the things jessica has discovered over the past 10 years that traditional art schools don't teach. also, sign up to attend her solo show & event in september…it's going to be unforgettable!