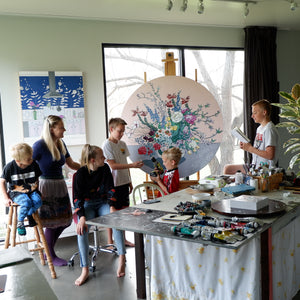 being a mother artist, like most passions and paths, is not for the faint of heart. it requires time, commitment, focus, humility, change, invention and reinvention, and help from others. our CANDYclub has been discussing workflow and systems in our studio and homes. we're hoping to find new solutions to add and strategies that will help us refine our flow. one of our club members who i love and admire admitted that she's intimidated with the idea of being both an artist and mother. what an honest and familiar thought. i think very few of us feel like we are balancing both beautifully...but i do believe we know deep in our hearts that it's worth the work to enjoy this parallel journey mothering and creating.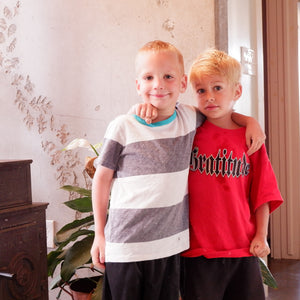 What's it really like having Twins? I'll be sharing 10 of the things that surprised us most about having twins...what it's really like trying to sleep with 2 babies, the crazy things we did to survive those first few years, the ups and the downs and the sweetness that only having more than one baby can bring. 
I know, I know, you've always dreamed of having twins...or know someone else who has. My aunt has boy girl twins and 2 of my cousins both have twin girls. Still with that genetic factor in the mix, I had no idea we were the next ones down the pike. I knew it wasn't a picnic but there have still been some things that have surprised us. From the complete lack of sleep, going out in public, quarantining our family that first Summer, jumping into Homeschooling, nursing 2 babies, potty training, swim lessons, riding bikes, kindergarten, #twinversations, & the unique relationships that come with being a twin.