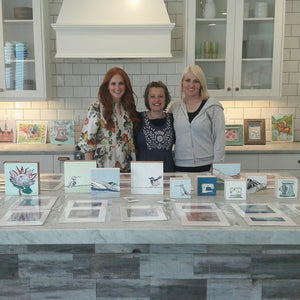 a couple years ago, one of my favorite collectors and designers, amy ashworth of perfect paisley design, suggested we do an art show in her home. amy has quite the eye for design and is always finding divine solutions for her clients and ways to bring original art into their homes. 
what a fun day! we are doing a repeat of that wonderful event this next thursday, may 2nd at 10:30 in amy's spanish fork home. come meet amy, get plenty of flawless advice and ideas for your home, and enjoy with all of us! to rsvp for this event and receive the address, email me k@katrinaberg.com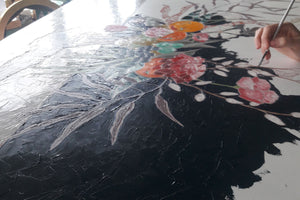 come take a walk through oil painter katrina berg's midway, utah studio. pieces recently painted in france are framed on the shelves, and watch her latest 48" floral coming along. email k@katrinaberg.com to setup a studio visit or go to katrinaberg.com to join her email list & get the sweetest of candy color delivered to your inbox.