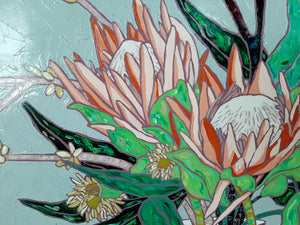 CANDYcolored studio podcast episode 217:
hear about my latest big piece (48x60) heading to my solo show in may! and we have an official date – may 19th will be the opening. i'd LOVE to have you join me. if you're not local or will be out of town, keep an eye out for a "show page" that will be appearing on my website with vidoes, photos, descriptions etc. about each piece and the show. in this episode you'll hear opportunities for collectors & artists with a suggestion about commissions and preparing to visit and participate in shows/events in 2023. as an artist tip: hear about a recent episode on the "artists soar" podcast where they talk about new shiny objects. along that theme, make sure to check out my longtime bestie nancy andruk olson's handmade high chroma watercolor paint and her new monthly subscription (it's going to be awesome!). you'll also hear an x-file redpill on fear. finally, our main topic for this episode is all about looking back at 2022 seeing the personal & business progress that's been made and some hopes for 2023. as you listen, make your own lists ;). feel free to email me 
k@katrinaberg.com
 with any ah-ha moments & queries you have on the topic. may this year be extra special for you as you let your heart be your guide. much love!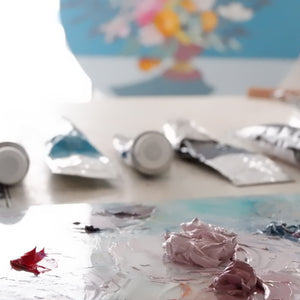 do you love the byu moa as i do?! i have so many sweet memories that began in college and later spilled into visits with our kiddos. this next week i'll be participating in their "Halloween Art CARnival" – an art trunk or treat of sorts – Monday October 24th at 6 pm. Also, a beautiful new home, design, textile, art & apparel shop has opened in Salt Lake with a Scandi vibe full of goodness. is the "starving artist" thing real?! unfortunately, yes. there are lots of ways to avoid it, being more organized, time-conscious, intentional with the events we participate in, making sure our pricing ensures profitability – there's also a "profit first" method that is helping carl and i with our businesses and i think it's another sure way to avoiding the unsuccessful mindset and lifestyle. finally, a red pill on our earth – a list of topics you can check out.