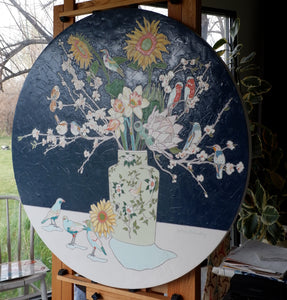 hear about a great opportunity for female figurative artists as jessica libor of "the inspired painter" podcast interviews the collectors, curators & creators of "the bennett art collection" and "bennett prize": dr. elaine melotti schmidt & steven alan bennett. I'll also be sharing 7 things i'll be doing to make the trasition to summer with our family of 7 a bit smoother. being a mother artist is probably hardest for me in the summer time, but here are some things i've learned to adapt over the years. finally, the red pill you've been waiting for lol…no seriously, after last week's episode i thought, oh they will think i've officially lost it and the next red pill will be about ufos…and then i saw that there was a senate committee hearing on just that yester day…so i listened and here are some of my thoughts. much love to you and best wishes as you prepare for summer!!!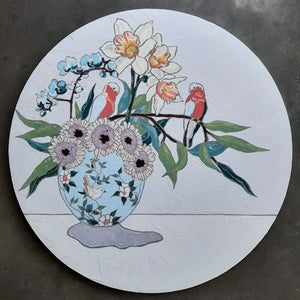 see this painting in person at beljar home at 345 gateway dr, suite 100 heber city @beljarhome
do artists need a website and if so, what should they consider when building it or refreshing its content? this week's episode has tips for artist websites that will elevate your current or future site. our fourth episode in a mini series on commissions is all about the power that comes as we accept commissions. there are so many unexpected bonuses that have further developed my style, confidence & helped me try new subjects & series. see and hear about recent specific examples. finally, a dr. zev zelenko red pill about our current situation, divine intervention and hope for the future. enjoy!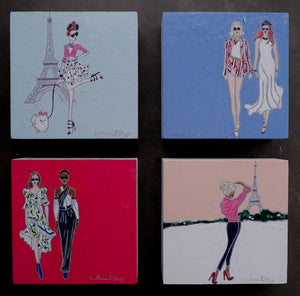 where do you find daily inspiration?!! music is such a favorite go-to in the CANDYcolored studio. hear how it influences my paintings and the titles of the pieces. listen to my favorite songs and singers that make my heart sing as i work away. you'll find my amazon playlists and a couple on spotify as well. enjoy!!