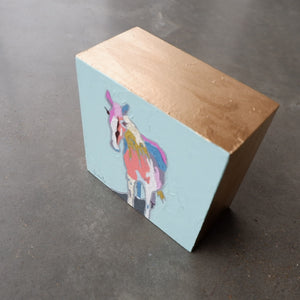 "as long as you're living" 4x4 oil on wood, named after the song by cyrille aimée
in this second part of the series, we'll consider ways to live the united order now and explore more ideas to do with learning for ourselves about these topics. we'll discuss more about marion g. romney's talk on the differences between socialism and the united order. also, experiences with riots & political unrest as well as propaganda, critical thinking -- learning how to think for ourselves instead of merely thinking the way someone else suggests. next week you'll hear a special interview with guest and dear friend: julia lowe. can't wait!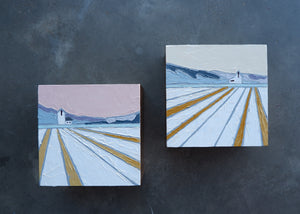 today, i mourn with you dear friend...your personal losses in 2020 that seem to be rolling over into 2021...the losses of your family and loved ones. truly, we all grieve in different ways, and each personal loss can even require a different path to healing. may you find comfort, and the strength to follow your heart...whether it's to stay quiet, to move slowly, or to face the challenges straight on. may you find the best ways to grieve and move forward, that will ultimately bring you the most peace and comfort along your way.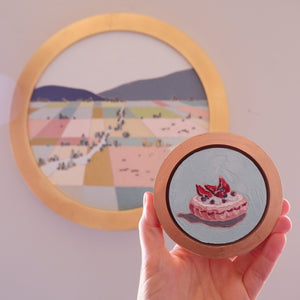 Have you heard of

 

the Tiny Art Show?!! Goodness it is all things wonderful packed into the smallest of packages.

 
McKay Binker
 

started this local art revolution, and it has brought me so much joy seeing all that friends and local artists have created! 
This Friday is the Anniversary Party & Fundraiser for the Tiny Art Show! 
Friday October 11th 6 to 8:30 pm
at Blickenstaffs
4801 N University Ave #470, Provo
In addition to viewing the show, each guest will receive tiny party favors, get to decorate a mini cupcake by Cake Creation Studio, make itty bitty crafts, and more!
$3 per adult, $1 per child.
Artists:
 

James Rees | Annie K. Blake | Leslie Duke | Katrina Berg | Tyler Swain | Megan Trueblood | Miriam Tribe | Laura Hendricks | Havoc Hendricks | Abigale Palmer | Colby Sanford | Caitlin Connolly | Brooke Smart | Betsy Croft | Stephanie Kelly Clark | Justin Wheatley