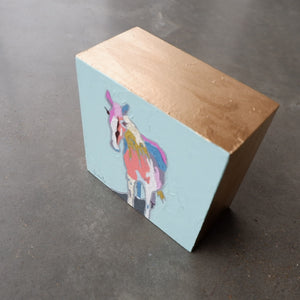 "as long as you're living" 4x4 oil on wood, named after the song by cyrille aimée
in this second part of the series, we'll consider ways to live the united order now and explore more ideas to do with learning for ourselves about these topics. we'll discuss more about marion g. romney's talk on the differences between socialism and the united order. also, experiences with riots & political unrest as well as propaganda, critical thinking -- learning how to think for ourselves instead of merely thinking the way someone else suggests. next week you'll hear a special interview with guest and dear friend: julia lowe. can't wait!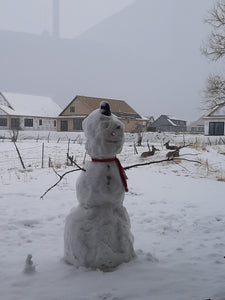 over the past year, more than ever it has felt like the media & outside forces are trying to convince us that we're alone, everyone is out to get us and that we're on polar sides from all we know and meet. i've been looking for angels and forces of good around us that perhaps we may not see...giving love, strength and comfort. but i'm also seeing angels among us and visible...neighbors and friends doing seemingly small things (some big too)...making a difference in our neck of the woods. meet my neighbors on paradise lane: do they help you see angels around you too?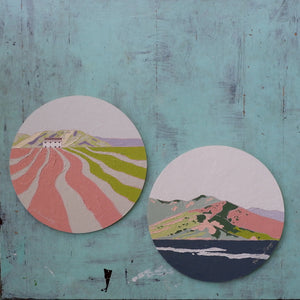 each summer our lil' mountain town of midway, utah hosts a plein air event. it draws over 100 local utah artists (and neighboring states) to paint all over our valley for 2 weeks. 
painting en plein air or in the open air, has its own challenges: the wind, the sun & light changing rapidly, the bugs...oh the bugs! i love shadows...i have to commit quickly, or i get distracted & confused. honestly, all the shadows & colors changing with the light are so fun to paint! sometimes the wind gets super strong and your painting goes right with it! mostly though, the seeds and pieces of nature that tend to fly into the paint at the most inoportune times lol. this year we even had some sleet/hail/snow the first day...so you have to be prepared. you'll find me positioning my car so i can hide from the wind and sun. sunstroke can hit too quickly as i was reminded last month lol.
it's fun to live so close and be able to run home and take breaks, but i do need to make sure i have enough energy to jump back into family life as soon as i return. 
so many of the same artists return year after year and that is also so fun. i make new artist friends each year & discover new favorite paintings. it is a huge event with 2 weeks of painting & 7 ways to participate. 
a big shoutout to the midway art association team. they are simply a dream team with president jerry, his secretary norma, larry, cindy, bill, and so many more delightful supporters of the arts. special thanks to everyone who helped make this year and years past such a sucess! click on any of the photos to see more details and the framing for each piece.
hoping your 4th was fantastic. i'm excited to get back to the normal workings in the studio lol. text or email me if you'd like to come for a studio visit and see these in person. xo, katrina (435.709.2780 || k@katrinaberg.com)