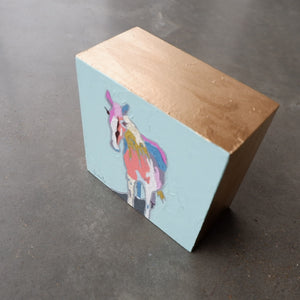 "as long as you're living" 4x4 oil on wood, named after the song by cyrille aimée
in this second part of the series, we'll consider ways to live the united order now and explore more ideas to do with learning for ourselves about these topics. we'll discuss more about marion g. romney's talk on the differences between socialism and the united order. also, experiences with riots & political unrest as well as propaganda, critical thinking -- learning how to think for ourselves instead of merely thinking the way someone else suggests. next week you'll hear a special interview with guest and dear friend: julia lowe. can't wait!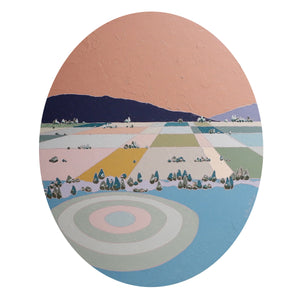 reflections on 9-11 and my desire to teach my children to love our neighbors, enjoy and celebrate diversity, to love all and ultimately, making room for everyone. even in the small rural town of midway, utah, we have our challenges...seeing eachother with open eyes and hearts. can we learn from our mistakes and make our hometowns -- wherever they may be...a better place for all? can we use these experiences to become our best selves? sending love to all!
the painting is called "splendor in the grass" named after the song sung by pink martini (who are my favorite singers sharing world culture and diversity through song). the painting is 30x36" oil on wood and a view from down our street...up top of memorial hill (where you can see a bird's eye view of our sweet valley). the circles in the fields are a tradition but won't be there much longer, i'll be painting to record this place and memory of the shapes in the fields.
music at the end by the band war: "why can't we be friends?!"