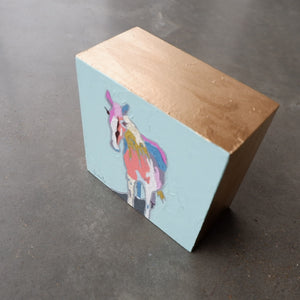 "as long as you're living" 4x4 oil on wood, named after the song by cyrille aimée
in this second part of the series, we'll consider ways to live the united order now and explore more ideas to do with learning for ourselves about these topics. we'll discuss more about marion g. romney's talk on the differences between socialism and the united order. also, experiences with riots & political unrest as well as propaganda, critical thinking -- learning how to think for ourselves instead of merely thinking the way someone else suggests. next week you'll hear a special interview with guest and dear friend: julia lowe. can't wait!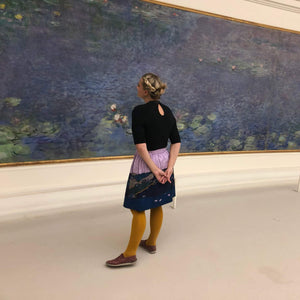 i know too well that life isn't always jolly. soo many hard things in my life have left a desire to create safe environments, places where burdens can be lifted and comfort can be found. hear about one specific experience i encountered, as well as some recent experiences with collectors and my artwork.

i speak candidly, and in a very raw way about some of the abusive things that i have experienced in life, how these hard things have shaped my outlook and desire to make places of safety for my family, loved ones, friends, and collectors. i also speak about my lifelong quest and desire to embrace the good, the beautiful, and the divine.