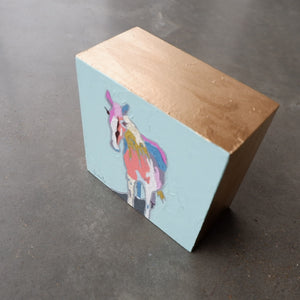 "as long as you're living" 4x4 oil on wood, named after the song by cyrille aimée
in this second part of the series, we'll consider ways to live the united order now and explore more ideas to do with learning for ourselves about these topics. we'll discuss more about marion g. romney's talk on the differences between socialism and the united order. also, experiences with riots & political unrest as well as propaganda, critical thinking -- learning how to think for ourselves instead of merely thinking the way someone else suggests. next week you'll hear a special interview with guest and dear friend: julia lowe. can't wait!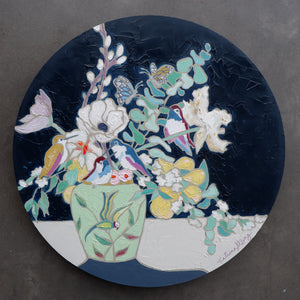 "jardin d'hiver" and "hold heart" 12x12" oil on wood (1" gold sides)
*** "hold heart" will be showing at jrk gallery in provo, utah march 5th to the 26th as part of their "all shapes & sizes" show. contact savannah to purchase or click to sign up & attend the show opening. this painting is named after the song by emiliana torrini.
this is the first part of a series on giving, taking, agency...also, the similarities and differences between socialism & the united order based on a talk by marion g. romney. questions to consider: do we know of any societies free of greed & selfishness? also, those with prevailing peace, plenty/abundance & freedom to all of its citizens? are any left unwanting? does this society promote industry, thrift, innovation & self respect?