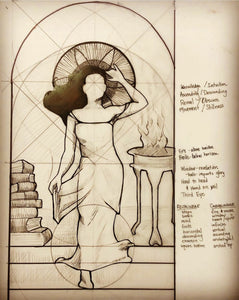 catching up with mary was such a treat. it reminded me how important it is to not just celebrate all the good in each other's projects and lives, but also to honestly share about the challenges we're facing and what they're teaching us too. thank you mary for sharing so much of your heart. and for giving us a peek behind the scenes of your incredible journey curating this third certain women art show about our heavenly mother. in this episode you'll hear mary share about her piece and many other pieces in the show. 
i am so excited to create candy colored goodness just for you! your responses to the questions below will help me create a unique piece for you to cherish. in the video below, i walk you through the process and show you examples in my studio.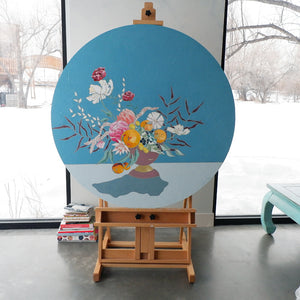 my husband, 5 kiddos, & i just returned from a month together in france. the charming farmhouse we rented sat amidst the rolling hills & farms of the garonne region. as we spent time with the locals: playing at the parks, attending the tiny branch at church, getting to know our hosts, and having new friends over for dinner...our family began to taste the "bonheur" or happiness the french describe: not a fleeting moment of pleasure, but the sustained state of being that connects these moments intensifying the overall experience. truly, it's something that is cultivated, curated, and savored.